I have been living in India for more than 15 years where I have created clothing collections for Indian brands and I also worked as a production coordinator for european brands.
I created my own clothing lines in collaboration with Tibetan refugees and Nepalese artisans. My last ethical brand was called " Yes Oui Care. "
During all these years spent in India, I have been immersed in the Hindu and Buddhist traditions and I had the great fortune to meet and attend the Teachings of Spiritual Masters such as His Holiness Dalai Lama and Amma.
5 years ago, I have been trained as a massage therapist in Nepal and I created "Anahata Spirit ", a concept of Spiritual journeys dedicated to awake individual creativity and inner potential through practices of mindfulness, flower mandalas, massages and discovery of sacred places in India.
A desire to combine my passion for spirituality, healing and creativity became obvious. This is how" Ratna Devi" came into life, which means the "Goddess of Jewels" in Sanskrit. I chose Sanskrit as it is the sacred language of India, found in Hinduism, Buddhism and the recitation of mantras. This is the only language which is energy based. It carries the actual vibration equivalent of the manifestation.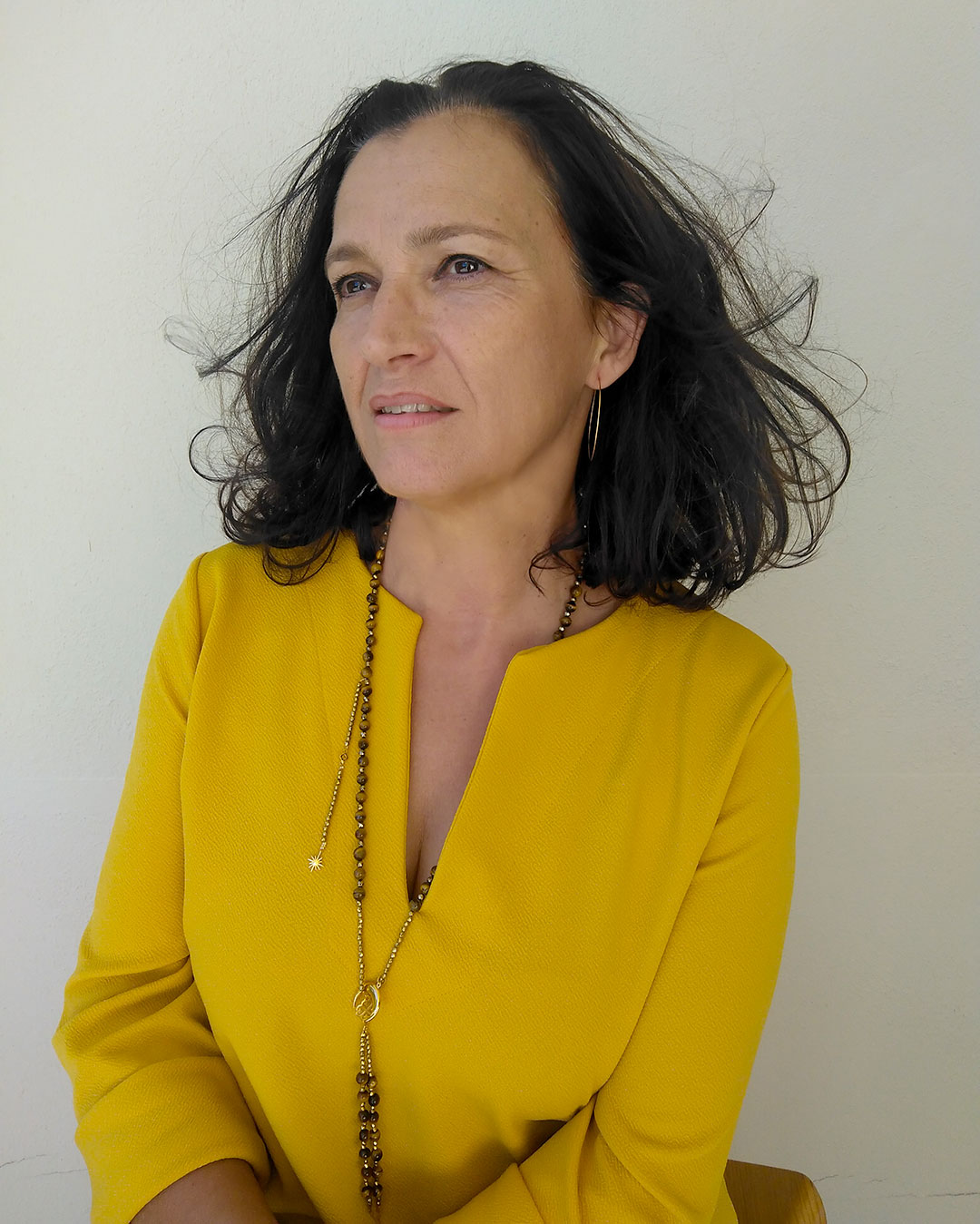 From my spiritual practices, I became convinced that everything is vibration and energy, that' s why I combine in my collections the healing power of the semi- precious stones, the spiritual power of the amulets and talismans with the Reiki, energy of healing.
I chose to be a committed and ethical brand and to do my part like the hummingbird in the Amerindian legend. That's why I made the choice to produce locally in a workshop of political refugee women based in Marseille. Collaborating with those women gives more meaning to my creations and project.
We all have the capacity to act for a better world by making responsible consumer choices and by being very mindful regarding the manufacturing processes. When you buy a necklace " Ratna Devi "you are adopting a new ethical consumer behavior.
As Gandhi stated" Be the change you want to see in the world" Namaste !