"Ratna Devi", the Goddess of Jewels in Sanskrit is an ethical jewelry brand made in Marseille with love and intention.
The collections are hand made by myself and in collaboration with a women empowerment workshop which provides job opportunities to political refugees women.
"Ratna Devi" collections are necklaces enriched by semi-precious stones with transformative and healing properties.
Each necklace can be worn to hold your sunglasses or eyeglasses and can be transformed in long or choker necklace depending on your mood. Some of them can be worn as wrap bracelets as well, so 3 ways to wear your necklace.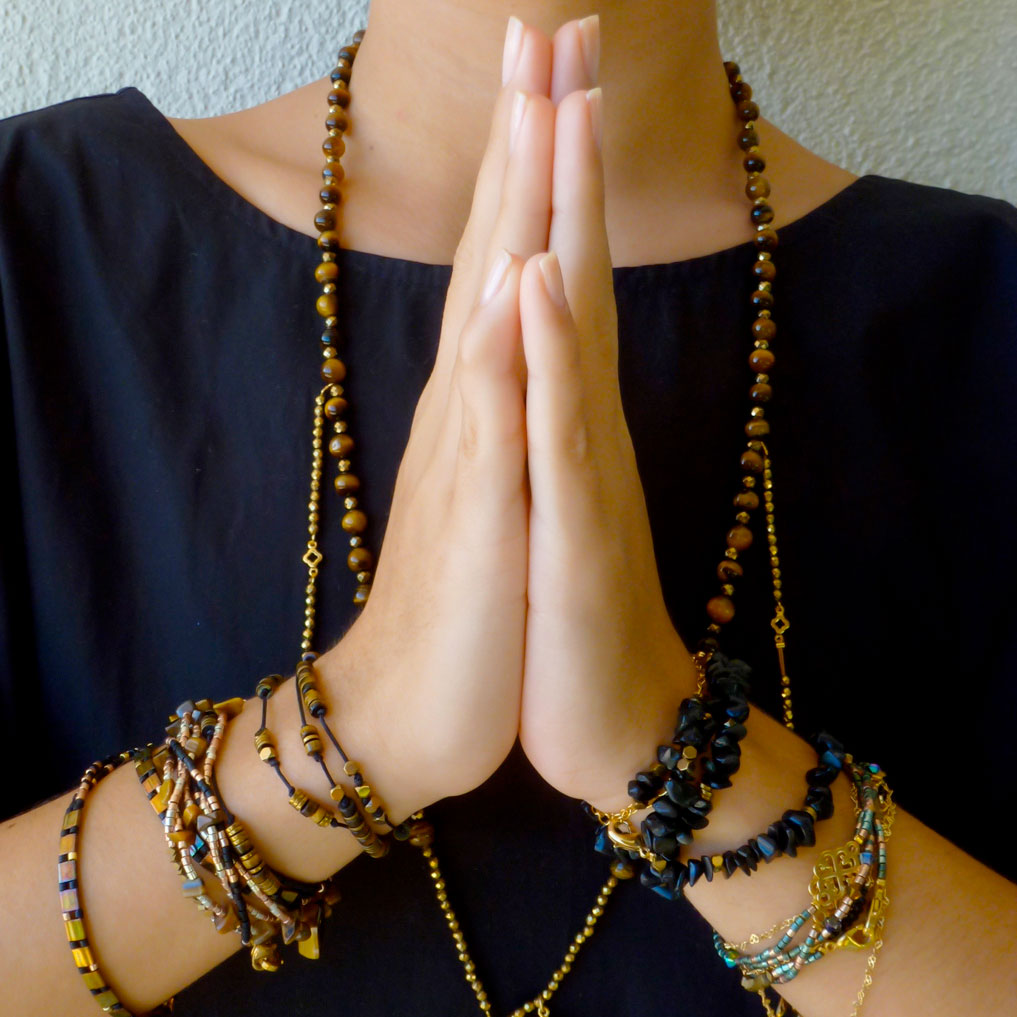 The "Malas Talisman" collection is inspired by prayer malas utilized in Hindu and Buddhist traditions. Sacred object of meditation and prayer, it helps to focus the mind and to stay in the present moment with the help of the recitation of mantras. I combine the healing properties of the semi-precious stones with the symbolism of the lucky charms. Each mala is created as a protection necklace and is charged with the healing energy of Reiki.
 Mainly 24 karats gold plated metal and semi-precious stones.